New Items and Current Specials at Reduced Pricing!
Rhino's Den (blog)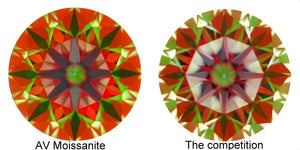 While moissanite is a very diamond looking material there are certain gemological features about them that distinctly separate it from diamond.  Two of those distinct features that separate it from diamond are ... 
The fact that it is doubly refractive as opposed to singly refractive and
Moissanites have a higher refractive index than diamond does.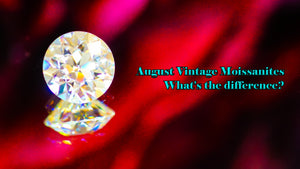 When moissanites were introduced I wasn't thrilled.  They were cut sloppily (kinda like cz's are) and had an unseemly green tint.  They did generate enough thermal heat though to fool the common diamond testers on the market and there were jewelers and consumers getting burned by dishonest business people.